If you're looking for a way to transform your outdoor space into a luxurious oasis, louvered pergolas are an excellent option. A pergola is essentially an outdoor structure that provides shade and shelter, and a louvered pergola goes one step further by allowing you to adjust the amount of sun or shade based on your personal preferences.
Louvered pergolas are perfect for any outdoor living space, from patios to outdoor kitchens, and come in a variety of styles and materials to match your home's exterior design. Additionally, louvered pergolas can be customized with accessories like ceiling fans, lighting, and even heaters for year-round use.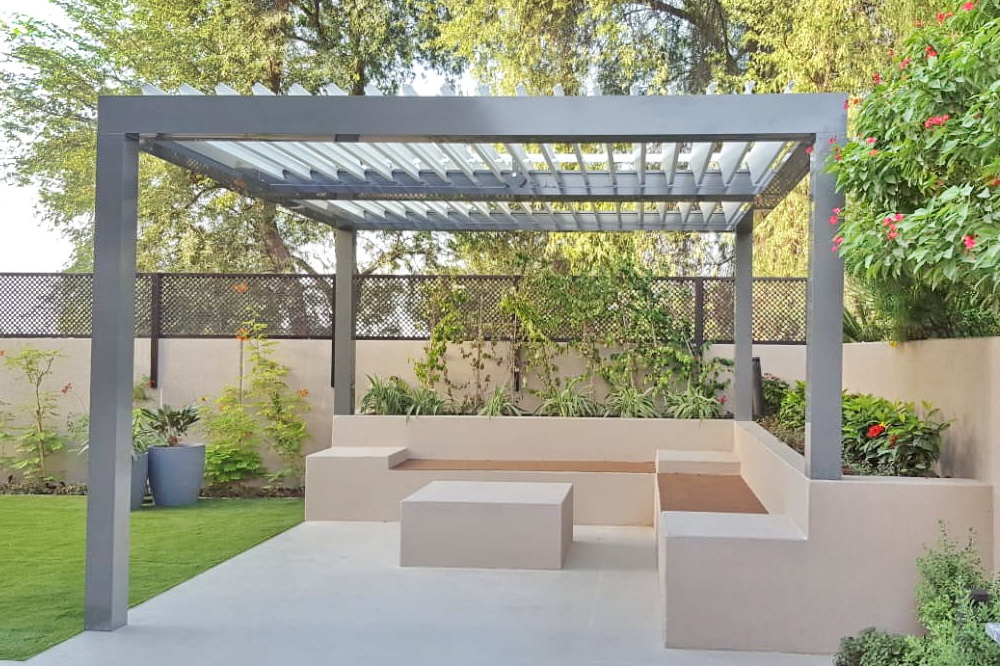 One of the key benefits of louvered pergolas is their ability to let you control the amount of sun that enters your outdoor space. With adjustable louvers, you can easily adjust the angle to let in more or less sunlight, or even completely block the sun on especially hot days. This feature allows you to fully enjoy your outdoor space regardless of the weather.
In addition to providing shade and shelter, louvered pergolas add visual appeal to any outdoor space. With a range of styles and materials, you can customize your pergola to match your home's exterior design and create a cohesive look. Plus, a louvered pergola can increase the value of your home while providing a beautiful outdoor living space for you and your family.
Finally, louvered pergolas offer unmatched versatility and functionality. Not only do they provide shade and shelter, but they can also be equipped with many accessories to make your outdoor space more comfortable and enjoyable. Add ceiling fans to keep cool in the summer, lighting to create ambiance, or even heaters to extend the use of your outdoor space into the cooler months.
Louvered pergolas are a fantastic investment for anyone looking to enhance their outdoor living space. With the ability to customize and accessorize, louvered pergolas provide both beauty and functionality, making them a worthwhile addition to any home.